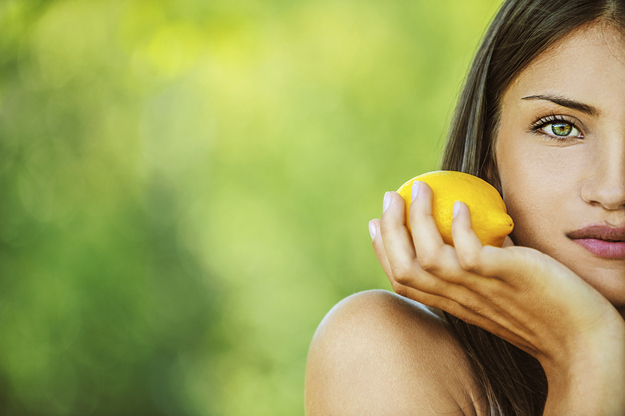 Lemon can be found in everyone house. It is the most common thing and sometimes most necessary thing in the kitchen. But it is also a very useful for skin. Lemons are rich in nutrients and can be used for numerous skin care treatments. Lemons act as cleansers and detoxifiers for the body systems. It helps in lightening the skin, prevent it from tanning, give flawless skin and in many other way lemon is very useful for skin.
Acne and blackheads
The antibacterial and antifungal activity of lemons you can use as a natural alternative to acne and blackheads.
Chop just a lemon in half and rub the juice on your face. You can always smear a thin layer of honey on top before you tackle those black dots. Let everything soak for 3- 5 to minutes and wash your face thoroughly with cold water.
Spots and blemishes
Scars from acne, dark spots and imperfections are a pretty tough fight. The acid in lemon juice will gradually settle your skin. Watch out for small wounds. Contact lemon can prick properly.
Oily skin
If you suffer from an oily skin lemon juice can help you too.
Squeeze the lemon juice into a bowl and add 50% water to the bowl. Then use just enough to dampen a cotton ball. Apply to affected areas 3 or 4 times a week before you go to sleep. When you wake up, rinse your face with warm water. Wait at least 10 minutes and apply moisturizer as usual.