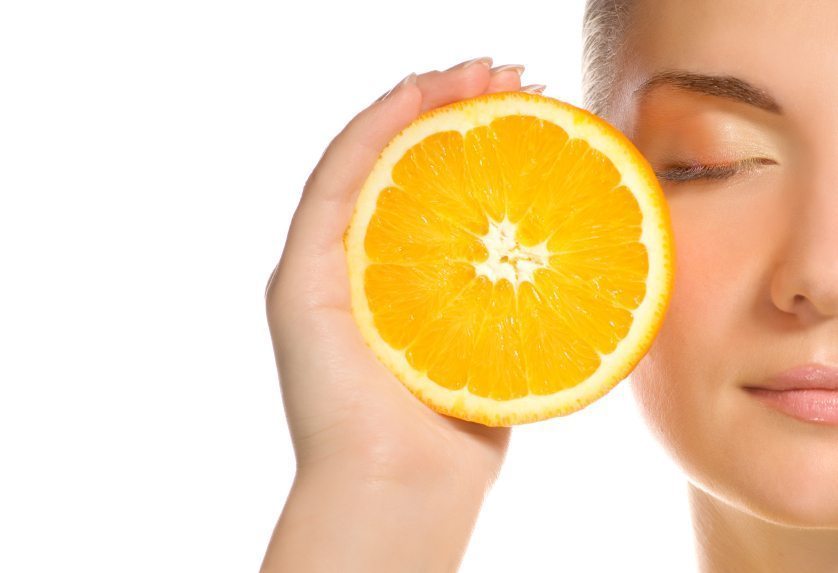 Vitamin C is one of the most effective nutrients and safest way to keep the body healthy. It cures many diseases and to protect the immune system from getting infected. A lot of C is stored in your skin, it helps rejuvenate and protect your complexion whether you get it from food or apply it topically. Simply put, vitamin C should be part of your skincare regimen. Here, are the 3 benefits of the vitamin C for the skin.
It helps keep skin strong and firm.
Along with minimizing the appearance of fine lines, vitamin C also helps the surface of your skin appear smoother and firmer by activating cells called fibroblasts that make new collagen.
Protect The Skin from Sun Damage
Vitamin C protects the skin from free radicals that develop due to excess exposure to the sun, environmental pollution, and regular smoking. The antioxidants in Vitamin C protect the skin from ultraviolet radiation and the effect of sunlight exposure.
Vitamin C helps to reduce sunburns caused by the exposure to ultraviolet radiation to a great extent. It not only reduces sunburns but also prevents the consequences of long-term sun exposure that can lead to skin cancer.
Prevent From Skin Aging
This is one instance where you are using Vitamin C as a topical treatment. Because of its ability to help the skin produce collagen. It is specifically used to help treat skin that has been damaged by the sun. A smart idea would be to also make sure that you're taking in enough Vitamin C through the food you eat, as it has been shown to be an antioxidant that works wonders on the free radicals in the body.