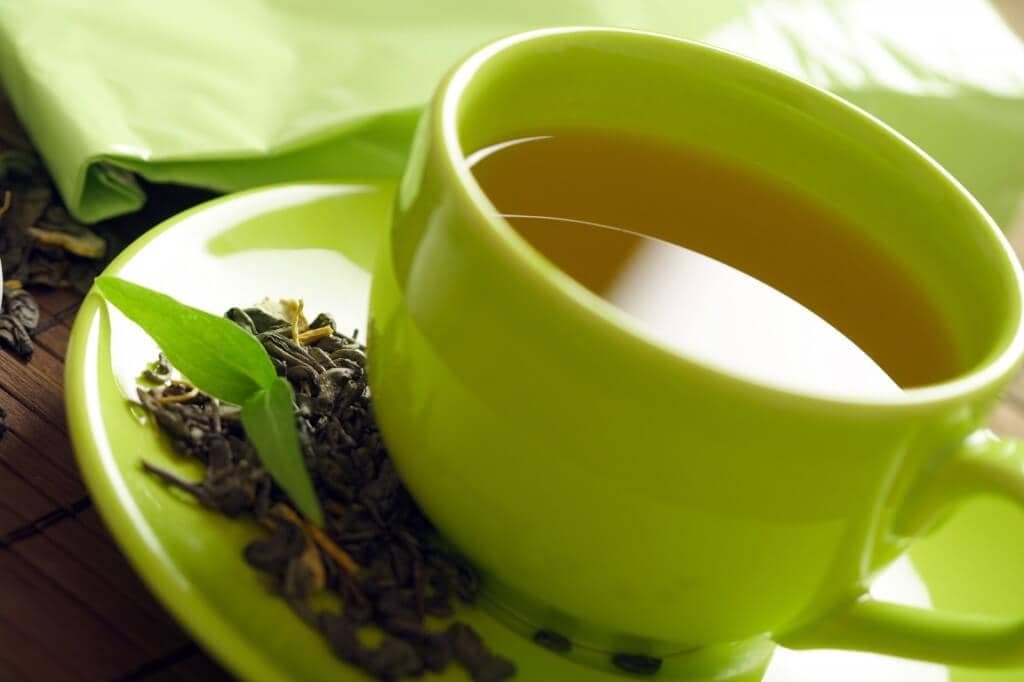 Green tea is the superb beauty ingredient with skincare benefits. Green Tea flushes out the toxin from the system and gives you natural glow on your face. It contains anti-bacterial agents that suppress the bacteria and give natural glow on the skin. Here are some of the tips and benefits of using Green tea for your skin.
Anti -acne Face Mask
Mix 1 tablespoon of powdered green tea with an egg white and 1 teaspoon of pure honey; whip everything together with a fork. Apply the mixture to your face and leave for about 30 minutes. Then rinse it off and apply a moisturizer.
Facial Scrub
Mix 1 tablespoon of dry ground green tea leaves with enough honey to make a thick paste. Apply this paste all over your face and leave it on the skin for 10-15 minutes. Then rub it off in circular motions with your fingertips, rinsing away the excess with warm water.
Sunbath Soother
Prepare a pot of green tea and chill it in the refrigerator. Use a cloth to apply the liquid to sunburnt areas – avoid rubbing; use the cloth as you would a cold compress.
Toner
Steep 5 teaspoons of green tea and 1 teaspoon of mint leaves in a cup of boiling water. Let the infusion stand for at least 10 minutes, then strain and allow to cool completely before pouring the water into a glass container. Now you can either soak cotton pads in this concoction or pour it into a spray bottle, from which you spritz your face 2-3 times a day.